2022 Top Five Episodes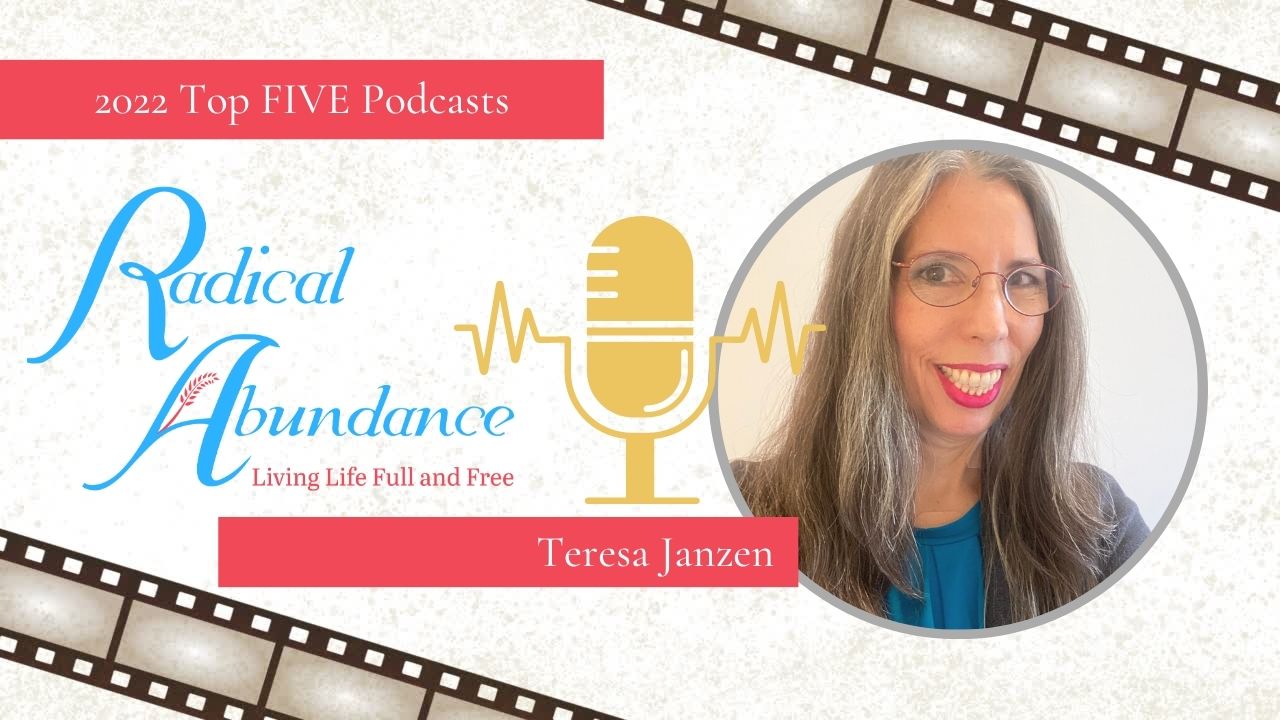 Radical Abundance has had an amazing year featuring interviews with guests from four continents. The show airs in both video and audio format and the popular shows for the year are slightly different. Here are the top five Radical Abundance podcasts for 2022. Now to be fair, most of these were from the first half of the year, so I'd love to hear from you what your favorite show was.
Top 5 Podcast Episodes of 2022
I Love Love with Terri Kempf
Terri Kempf was born as a twin with numerous birth defects. Surgeries throughout her life left her with many scars and a fragile sense of self-image. Fearing she'd never be loved, God answered her prayer with the man of her dreams. Get the tissues ready—you're going to need them.
---
The South Sudan Reset with Dan and Teresa Janzen
This message, taken from Romans 12, reminds us that we are called to create culture and transform our minds for the purposes God has created us for.
---
We are all Foreigners on Earth with Mabel Ninan
In the first half of the show we look at the immigrant journey and how we can love our immigrant neighbor, then we transition to the realization that we are all immigrants, or foreigners, on earth.
---
Embracing Change and Creating Community with Beth Runkle
Military families know all about change and they are driven to create community fast. Otherwise, they suffer the inevitable consequence of loneliness if they don't. Beth Runkle shares her experience as a military spouse and how she learned to break the cycle of loneliness and create community and impact those around her.
---
Sing your Life Song with James Ouma
God is God and He works all things, including your life, according to His purposes. Have you discovered His purpose for your life? What is your life song?