Follow Your Dream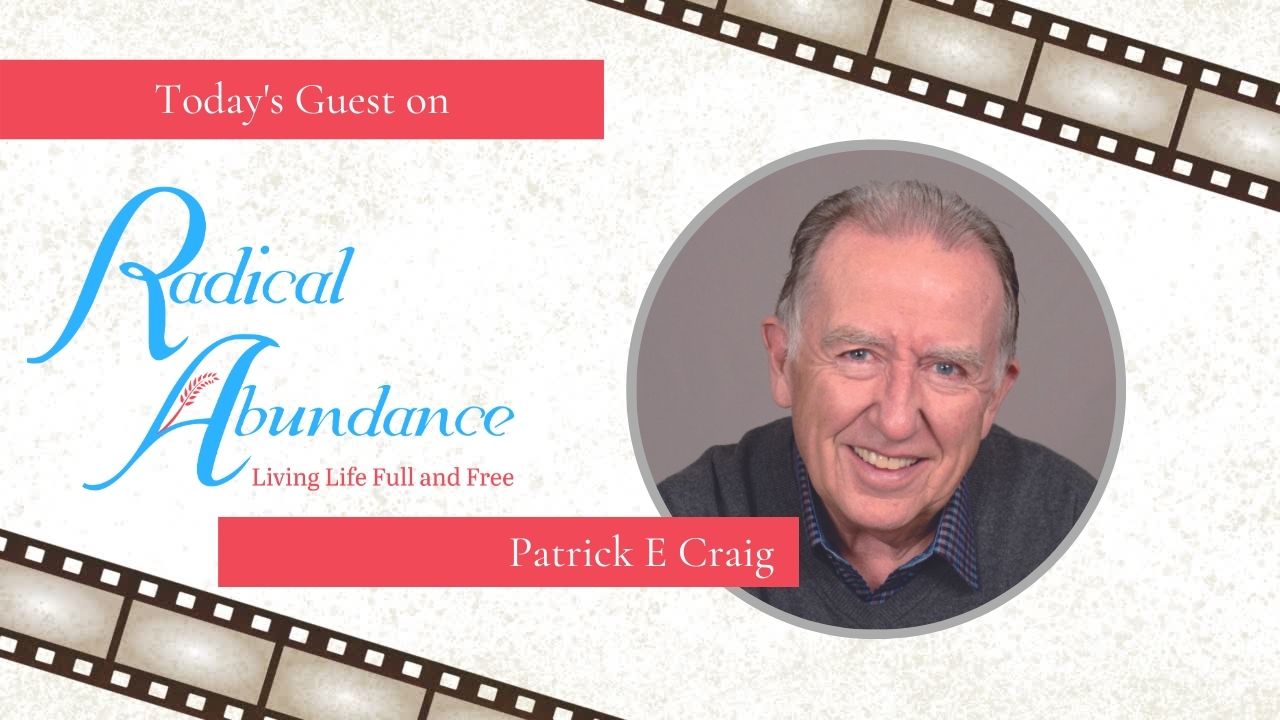 You have a dream, but something has held you back from pursuing it. It's never too late to start doing what you know God has called you to do. 
Patrick E Craig started out as a successful musician but felt something was missing. When he turned to faith, he left the music business to go to Bible school, but something still wasn't right. He finally realized that his passion and his ministry could be found in writing fiction books.
Get the book – The Men of Amish Fiction, a Christmas Collection – https://amzn.to/3PAeDIG
Guest Bio:
Best-selling author, Patrick E. Craig, is a lifelong writer and musician who left a successful performance career in 1986 to become a pastor. After pastoring, teaching and speaking at seminars in churches on the west coast for many years, he retired in 2007 to concentrate on writing and publishing fiction books. In November 2011, Patrick signed a three-book deal with Harvest House Publishers to publish his Apple Creek Dreams series. His latest books, The Amish Heiress, The Amish Princess, and The Mennonite Queen, and the reprinted Apple Creek Dreams series are published by his own imprint, P&J Publishing, and all have spent time on the "Hot New releases" and "Amazon Best Seller" lists on Amazon. Harlequin Publishing recently purchased The Amish Heiress for their new Walmart Amish promotion series and that book will is now available in Walmart stores across the country. He also recently signed with Elk Lake Publishing to publish his Middle School/YA mystery series, The Adventures of Punkin and Boo. Patrick is represented by the Steve Laube Agency.
Patrick has an extensive background as a writer. Throughout his school years he edited high school and college newspapers. In 1964 he won a national editorial contest sponsored by the Wall Street Journal for an editorial he wrote on the death of President Kennedy, and, in the same year, acted as Senior Editor for a special issue of the University of Washington Evergreen during a summer internship for High School Editors. After a year at Whitman College, where he was a journalism major, he moved to the San Francisco Bay area where he became a fixture on the local music scene.
As a professional songwriter, he wrote with and for such artists as Bill Champlin (Chicago), David Jenkins (Pablo Cruise), Buddy Miles, The Tazmanian Devils, and many others in the secular music industry. His songs were recorded by such artists and music groups as West Coast Natural Gas, Indian Pudding and Pipe, Joey Covington's Fat Fandango, The Sons of Champlin, The Tazmanian Devils, Buddy Miles, David Jenkins, Laura Allen, The Fairfax Street Choir and in Europe by the Swedish Band Seid. He had two music albums released on Warner Brothers records with The Tazmanian Devils and contributed as a performer and recording engineer to best selling albums by artists such as Chris Isaak and others. Recently a compilation of his early work was released in Switzerland as a specialty music album.
As a performer he played keyboards and sang with bands such as West Coast Natural Gas, Indian Pudding and Pipe, Van Morrison, Joe E. Covington, The Kantner-Balin Band, The New Boogaloo Express, The Fairfax Street Choir, The Tazmanian Devils, David Jenkins, Buddy Miles, and many others. He retired from professional music in 1986 and attended Bible College, after which he became a Pastor, Worship Leader, Speaker and Seminar Leader in churches throughout California and The Pacific Northwest. Now as a full-time fiction writer he turns out two to three books every year and is fast-gaining a reputation in the literary world.