Divine Detour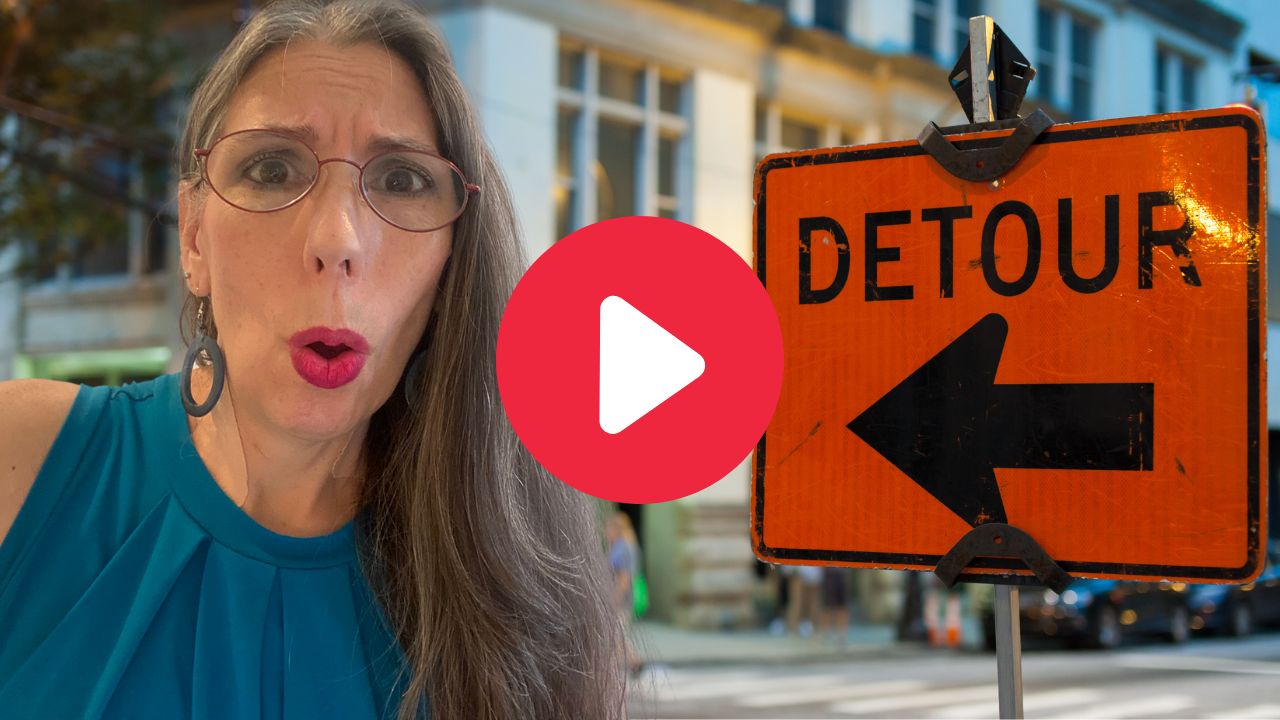 When Lori Ann Wood found her life drastically altered by a medical crisis, she learned it was a divine detour leading her to answer three urgent questions we all wrestle with. Wood's new book, Divine Detour, will release in February 2023.
Get Lori's free Resource, Hope for the Life You Didn't Choose at: https://lorieannwood.com/hope
Learn more about her upcoming book at https://loriannwood.com/books
Watch on YouTube:
Guest Bio:
Lori Ann Wood lives in the shadow of the Ozark Mountains in beautiful Bentonville, Arkansas, with her husband, the unsuspecting guy she chased all the way from 9th grade to grad school. She is mom to three world-changing young adults, one impressive son-in-law (who all live too far away) and a miniature dachshund named Pearl (who threatens to never leave). Her new favorite role is appropriately spoiling her granddaughter Hazel.
In addition to receiving the Frederick Buechner Narrative Essay Award from The Christian Century Magazine, her work has won awards from The Colorado Christian Writers Association and The Evangelical Press Association. Lori Ann has been published in numerous print journals including Just Between Us Magazine, The Joyful Life Magazine, Bella Grace Magazine, Heart Insight Magazine, and Sweet to the Soul FAITH Magazine. Her articles have also appeared on websites such as Pepperdine University Press, Yahoo Lifestyle, and MSN, and on blogs including Women | Faith & Story, Kindred Mom, WomenHeart, and The Mighty. Lori Ann also serves on the Blog Contributor Team for The Joyful Life Magazine.
But Lori Ann has not always been a writer.
A life detour reordered her priorities and rattled her faith.
In 2015, despite otherwise pristine health, Lori Ann almost died from heart failure from an unknown cause. Her heart was functioning at just 6%. She spent 14 days in ICU as doctors tried to save her life. Lori Ann was then transferred to the Cleveland Clinic where she became her doctor's most critical patient for a year and a half. She was eventually implanted with a pacemaker and internal defibrillator. Against all medical odds, her heart function was initially restored sixteen months later. But as heart failure goes, her condition has experienced ups-and-downs since then. And as the Christian walk goes, so has her faith.
Having discovered this chronic, progressive condition almost too late, Lori Ann now writes to encourage difficult faith questions along the detours of life. Her passion is to connect with readers and help them hold onto their faith when they find themselves on a path they didn't choose.
Her first book, Divine Detour: The Path You Didn't Choose Can Lead to the Faith You've Always Wanted, will release in early 2023. Find her at https://loriannwood.com.